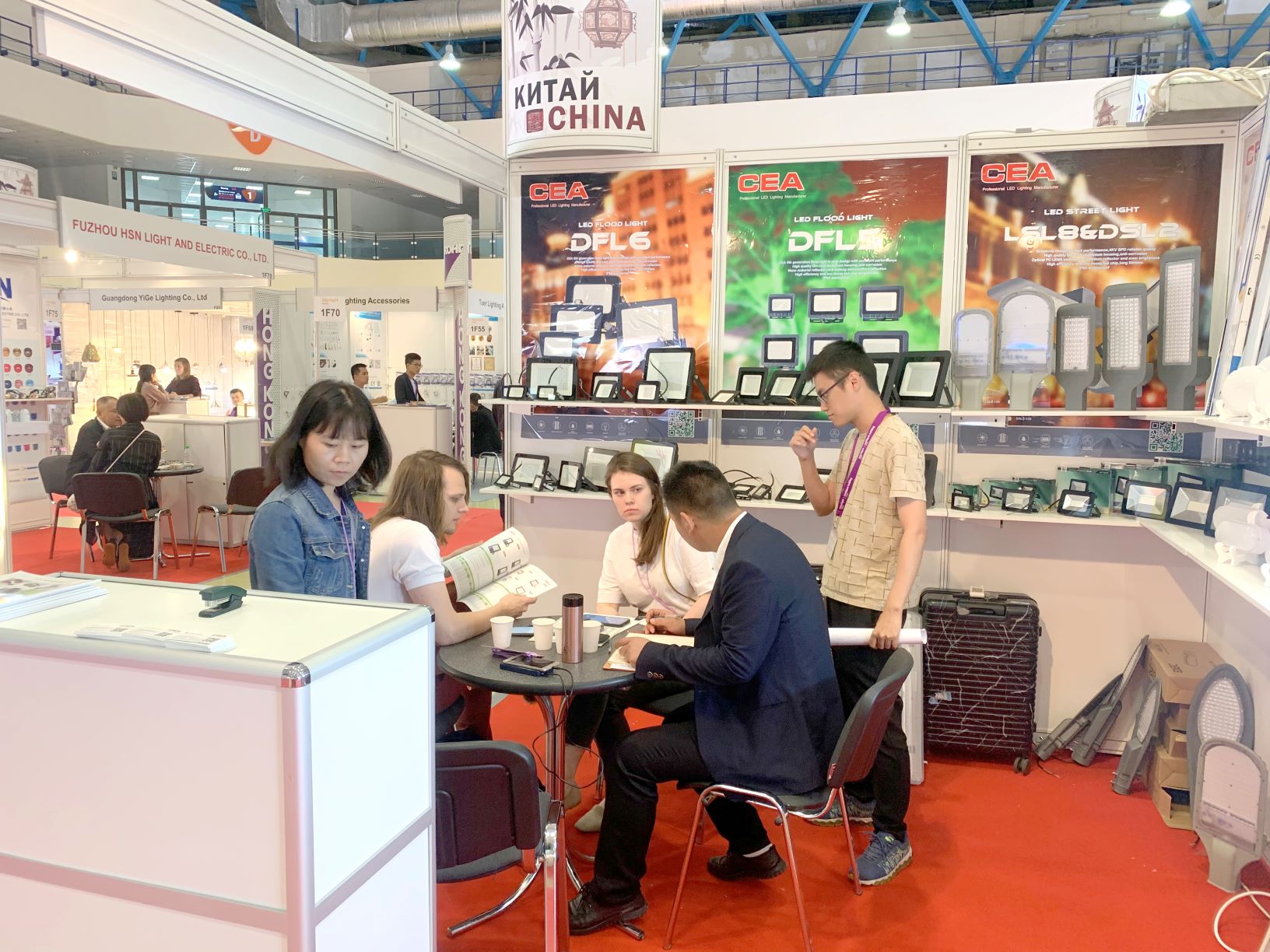 CEA has been dealing Russia market business over 15 years,product ranges from electrical product,cable accessory to LED lighting.As CEA strategic market , estabilished EAEC office in Moscow since 2018 aims at providing service to clients.

Lighting show "Interlight Moscow 2019" is a great chance for clients to know more about CEA, we are bringing new technology and products to the market,brand new design Die-cast aluminum flood light is the most popular product , super competitive price and excellent performance make it the most competitive flood light in the show .
With the advantage of super cool price and local service, CEA is embracing a great successful show.